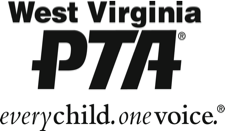 To download form and fill out manually,
Form must be mailed to WV PTA office.
We're building a Resource Library for you!

Email your event flyers and notes about your
We want to share your ideas with local PTA's around the state!
Under the Programs tab, click on "Resource Library"
and check out the submissions we've received so far!
Special Thanks to MedExpress for printing our 2015-2016 Membership Cards for all PTA Members in West Virginia!